Me, Martin and Dan @ carniege's !!! I called these day old days!! and these guys are my goddamn old friends!!
There's nothing blast than having few shot orange juice topping with Vodka before climb on the bar and shake our asses like this... !!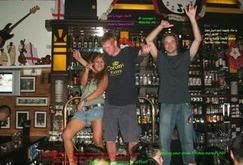 Ivy bee @ Stanley beach.. I call this during recovery days!!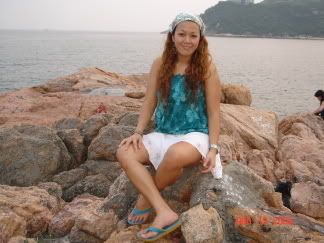 Not able shake my butt in yoyo island beach party wasn't the end of the world thought!
Girl's having orange juice on the beach was fun too!!
Do tell... from my grinned face.. grin too much my face hurts!!
Not able hang out in the C club wasn't too bad thought!!
Today I have Susan come along playing sun with me..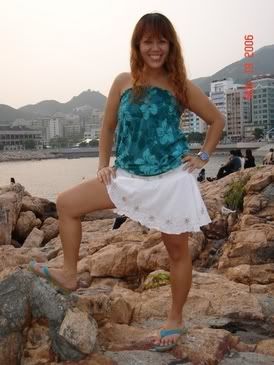 Another old pic..Back to September 2004!! Me and Michelle spent one afternoon fooling around in stanley
Remembered the night before.. it was the first time Me and Michelle met Susan and Laila up in Bar George in LKF!! also the first night she met her now hubby" Harris"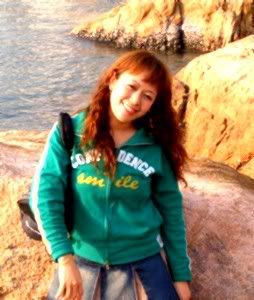 Time goes bye, there's not much changed on my part thought!!!
except that I am no longer working in domestic helper section, no longer living in causeway bay hole shit.. I've got a new employer, stay in aberdeen..
Althought there's many thing has changed and happened around my friends, like everyone had found their another beoved one!! like Susan got her baby Jessy babe!! Laila going to be a mother this coming September, Sister and Ben, Christine engaged to her BF then Michelle get married to Harris last week and I attended to her wedding dinner with a bunch of my girl friend!!
People changed but I am still the same..except that I got new wrinkle.. there's not much change still the same old ivy bee..