I've been noticed that my blog has been recognition as one of a stupid gay blog by a association of a stupid gay blog!!
it has been listing as well on a blog name " blogfart".
The owner is a straight girl who had have a gay issue stuck in her brain pattern. like she have ability to tell when there's a woman fancy to get sexy with her, I don't know what on her mind, but I also got few bisexual/ tomboy asking me out several times..I had no idea what on their's mind.... I am okay snogging a girl but I can't imagine a girl's pussy stuck on my nose and and I have to force to running my wicked skilled tongue licking them off!!
I am definitely a cock sucker..I am not into a pussy licker wannabe..
I don't think se does fancy about the pussy licker either..not to mention about Tix..

about blogfart owner.. again her name is Carrie, I've fancied about her talent and shit for a certain time since the first time I ran into a blog name " shit that fucked up" it was Tix, Carrie and Shannon posting some ugly stuff there. I was laugh like idiot when my friends got mad at me and curiosly jerk off from her bed to check out what the heck drove me madly laughing like fuck. it was 3am and she can't even give a good nag.. she bursting out with tears.
that's my memories about how I got to know this blogging madness!!

Folks knows her name is Carrie but Tix used to call her c*nt.. and Carrie seem goes well and quite happy, I think she don't give a damn about the C word, although it just appeal how sweet and tough Tix could be.
Oh.. about Carrie as I told she is a friend of Shannon and also had known as Tix aka Ticklestapeworm GF. here's the link between them and Shannon.
Shannon and I got to know each other through Carrie and Tix stupid blogs and stuffs.
I am glad that I comment on Tix's words on Penelope's ass got raped badly issue, it was back to a years ago.. if I didn't I never had a chance to understanding about internet friendship could be such real!!
I had a ton stories about Shannon, today is his 26 birthday..!!
wish he could get the fuck out of his pad then his tongue and engine chills a girl off!!
P.S
Dude, you deserve for a amazing birthday fuck..( as I used to said)

Found out that Shannon and Carrie has decribe me as a HERO on their myspace page that make my eye bursting out with tears, snot dripping off from nose.. I feel soo dizzy!!!
,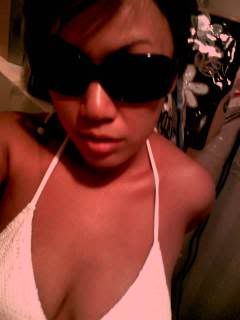 Like I used to SERIOUSLY describe myself as a COMPLICATED IDIOT HETEROSEXUAL HEALTHY GEMINIAN FEMALE..
been told as a hero seriuosly get my head spinning....been told as a stupid was get my face grinned stupidty.. Gosh, I never realise this..
it's does mean soo much for me, I view it as a commpliment for my thoughts.
it's a award, a given..being a gay thesedays is HOT!!


And stupid just another word to describe cute/funny
Being a gay blogger is 3 times more HOT!! posting something stupid ain't a easy thing to do though, stupid gay blog is a grand, folks in it all are about arts and talent, it's a award, a given..
once you ran into those blogs and shit..you are definitely seeing yourself laugh uncontrolable, you can't stop drolling, you snorted too much that you worried that you maybe will choked yourself to die!!
you're definitely going to repeatdly fart here and there before roling yourself on the floor laugh your fucking ass off, your brain even maybe can't remember how to control pee and poo!!
your brain maybe got over excited and its probably dripping off from your earlobe..
you even get amnesia.... you're completely lost your mind, you lost your brain, it's feeling absolutely in heaven.

Arrghh.. speaking about heaven, once a time my brain pop a question
1. does people in heavem allows to have sex??!! does folks will get pregnant and having babies?
what if they don't want a kid?

2. does folks in heaven there got to eat, sleep, fuck and shit??

3. do we have to put on clothes?? if yes, how to manage laundry and shit??
4. does Dinosaurus allowed get in heaven too?? what about another animal??

and I think there's no need to feeling offended about " stupid gay blog idea" it was really cool name though, funny yet cocky besides the stupid gay blog is even better than a stupid gay bloke, or the worse one stupid gay cock..



YAY!! Two..Yay!!!