Arrghhh.. sister and Ben off to Thailand this afternoon and will not back in HK until 8th January 2007.
I started miss them badly here.. this couldn't this bad if I was the usually myself, these day I more likely easily exhausted and dizziness makes me sick like mad.
when I get home this evening.. I was like " scared of being alone at home.. it was completely dark.. no one greeting me, one to talk...
sometimes.. I was thinking it will be nice if I could have a dog/cat.. greet me home.
or if Steven don't have to school, he can sleep over for a week, my little man is a best chatter, he tell jokes that makes me laugh like mad, he have ability to smooth me around.. no doubt why I never mad at him??!!
if Steven with me, he will makes sure holding my hands, hold the evalator for me, hold the door/gate open..
he makes sure to help me to carrying the grocerries as well..
suddently I missed my boy soo much.. he promise to stay over for few day during Chrismast eve..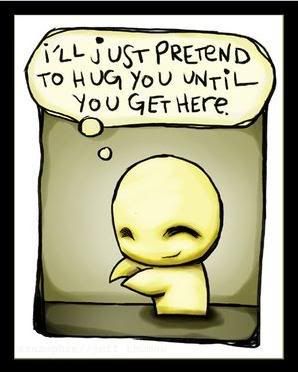 I think I really need a man to get a little shit done.. I don't mean a man that will paid off my needs or have to work like a slave to satisfied me!!
his willness to do me a small favour will get a nice return from me..

just like when I get home this evening and I found out I can't turn the light in bedroom on!! its spoiled.
and I was far from to be able to change the lamp by myself..
I am short and fat.. and dizzy all the times.. even walking down the stairs makes me sick. that's must be suicide if I force to climb onto the stair and get the new lamp on it. Man, there's no fun having to be in a dark/ lack of light rooom for 3 weeks.



I'll have off tomorrow, have to get the emotional business done.. worried it will be tough afterwards..
I have to admits.. I have no dare and fear dealing with my emotion.. something that out of my control!! my evil side!
I am scares to be alone at home.. my mind will go insane without a live person chat me up.. distract me from my imaginary
I'll take whoever that willing to give me company..
I am frustrating for 2 minutes attention.. but I cleary understand that I will not going to have it anyway.. :(