waking up this Saturday morning, 3 days Chinese new year holiday just started... whhhoooooooooohhoooooss!! Kung Hey Fat Choy!!!
Arrghh... I missed my mom gave me red pocket money, remembered last year I was in Jakarta, I got red pocket from big bro, mom, dad, Ben and some relative that older than me..
as this year, I already got 3, one from Company, two are from Ben and Sister!
then I already prepare one for my little rugrat too!!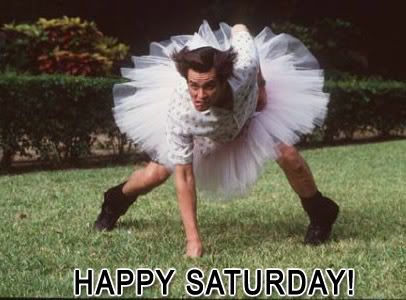 Waking up the first thing to do is goggling at the mirror just to find out that my eyebrow are no longer grow as fast as when I was young..
but I am no upset anyway.. God, this is what I wanted, those unwanted hair unable to grow more.. because I pull the roots off..
the second thing pick up the tweetzer then get the fucking unwanted hair clean!! I love doing this hair removing. and I choose tweetzer, me tweetzers addict!
I love using them to pluck my armpits hair off, create an shapely eyebrows!
like I could be die without them around in my bathroom, bed room. and I always keep one in my cosmetic bag just for an emergencies case.
I've been told that I over do my eyebrow part, but I couldn't be bother though, because I personaly like them in a narrow-tinny-shape! it's my eyebrow and I feel good by having my eyebrow this tinny way.
of course it such pain in the ass during the plucking section but it worth, what can beat the clean-smooth armpit!! and I do my nose hair too, I hate the ugly thought of nose hair hanging out idea.
yet somehow I'll pluck my kitty's hair too.. and once again the pain in the ass is really worth. it really is!!
my sister having to say that I am addicted using tweetzer!! like most of the time she caugh me plucking at my armpit hair or pluck at my eyebrow during my spare time.
I think she found that I such annoying her most when I will not stop using the tweetzer during those girlie chit-chat/ pillow talk!! however I think she get used now, lately she has no complain, not very often thought.

beside that hair pluck mad, she also annoyed by the way I spent my spare time by reading and writting, this is might sound a little bit too intelectual but I really fancies reading and wrtting.
I write down everything that I read, like book, magazine, newspaper, dictionary.
and I read everything that I'd write down,
althought I'll do the reading in the bed, but my favorite place to be is
reading and writting in the bathroom =)
like I'll locked myself in the bathroom for at least 3 hour doing the hair removing, do my nails, goggling at a ton of magazines, book and newspaper that I put neaty in the bathroom cabinet, then checking the dictionary out because my vocabularies sucks!! before I writte them down in my note book..
it's all drove my sister crazy and come to knock my bathroom door.. she was about paranoid that I maybe already dead because I make no sound for 3 hour.. even thought she know I was fine, enjoying myself.. but she still do the silly checking out!!
this is why I love her for the most, she is the person that I trust, that I'll tell her all the thing about...even though she is the younger one! but we discuss all the shit that going on this crazy planet earth.

Like waking up today I found out my clit grow a little bit long than it use to be.. look like it has grow for half inch.. =)
" weird huh??!!
I used to reach my hand down to my kitty every morning when I wake up..
I don't mean this habbit about horny, there's no sexual thought about it.
it was like a casual genital check up.. that I can feel kitty grow more hair so I have to get her shaving before running to work..or is she smell nice, and the thing freak me is... the clit itself grow half inch!!

God, what the fuck going on with my clit today?? I don't think that I'll be happy by having a long-thick clit..
I get used by having guys do all the penetration thing, guy slide the cock in and of me..
I am a woman.. who need that kind of clit anyway?
I don't do the penetration...
I don't know what would guys have in the mind seeing my long-thick clit.
woudln't they feel the intimidation by this long-thick clit?
the only thing that I worries about is.. what should I do if they ask me put my clit inside their's ass...............
I never fancy anal sex!! I mean my asshole for exit only, no entry allowed
and I really have no idea what would it feel like penetrating someone's hole !!! But I think must be hell of pleasure.. Heeheheheehh..hehehee!!


Ooopss.. sound dirty huh!! Anyhow.. Kung Hey Fat Choy Yooo!! Wish everyone here as happy as a little dumb pig!! Kung Hey~ Kung Hey!!